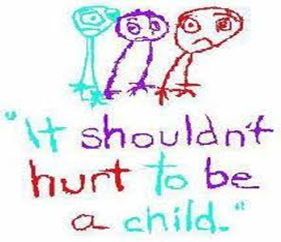 Our purpose: To help children heal from abuse & break the cycle of family violence.
If your baby, child, or teen has been affected by sexual abuse,
domestic violence, or teen dating violence, help is available.
Contact our 24 hour hotline: (516) 542-0404. All services are free & confidential.
Our services are:
Child-centered
Knowing that children are affected by abuse at all stages of development, our counselors are trained to work with children ranging in age from infancy through adolescence. Services are tailored to meet the individual needs of your child and may include individual, family, or group therapy. Our therapy groups include those for children impacted by domestic violence, our Healthy Relationships Group for teen dating violence victims, and Project Kidz Talk. For caregivers, we also offer Active Parenting (a parenting skills group) and Caregiver Resource Group (an informational group for caregivers of children who have experienced sexual abuse).
Family-focused
Family members play a very significant role in a child's healing process. One of the most significant protective factors for a child is the support received from a caregiver. Your child's counselor will see you as partner in the helping process and will help to strengthen your relationship with your child as well as your child's relationships with other non-offending family members. This may be accomplished through parent guidance, parent-child therapy, family therapy, or a parent support group.

Trauma-informed
Our counselors have a deep understanding of the psychological, neurological, biological, and social effects of trauma on children. They have specialized training in a wide array of trauma treatment interventions including Trauma-Sensitive Play Therapy, Child-Parent Psychotherapy, Trauma-Focused Cognitive Behavioral Therapy, Child & Family Traumatic Stress Intervention, and EMDR.

Culturally-sensitive
Our bilingual child counselors are attuned to the specific needs of our Spanish-speaking families and services are provided in their primary language. The focus of counseling is not limited to the trauma of abuse; our counselors are sensitive to the additional trauma and loss many families have faced due to living conditions in their native country and while immigrating to the US.
The Safe Center is now taking referrals for our Active Parenting Group
For parents of 5-12 year olds: A 6 week Group
Active Parenting is a 6 week evidenced based parenting skills group.
There is no fee for participation or materials.
Tuesdays 12:30pm-2:30pm starting October 9th
For information about group schedule and to sign up,
please contact Nikki @ (516) 465-4708 or Julia @ (516) 465-4649 or email CMH@tscli.org.
FACT: Research indicates that as many as 1 out of 4 girls and 1 out of 6 boys will experience some form of sexual abuse before the age of 18. However, because child sexual abuse is secretive in nature, many of these cases are never reported.
FACT: Children exposed to domestic abuse are at risk for becoming victims or abusers in their adult relationships later in life. Without intervention, boys who witness domestic abuse are twice as likely to abuse their partners as adults.
Seeing how your child has been affected can be very upsetting. Whether you are a direct victim of abuse or a secondary victim to your child's abuse, your child's counselor can help connect you to counseling for yourself if needed. For more information on counseling services for adults, go to Rape & Sexual Assault Services or Domestic Violence Services.
For more information or to request services for your child
Contact our 24 hour hotline: (516) 542-0404.
All services are free & confidential.